'Swag' Industry Lashes Out At Obama Over Call To Cut Back On Mugs, Plaques, T-Shirts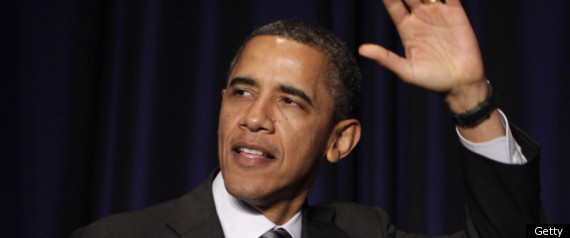 Any federal employees looking to turn their swag on anytime soon could likely be stopped by President Barack Obama. And the creators of said swag are non too happy about it.
Earlier this week Obama told federal agencies that they would need to cut back spending on mugs, plaques, t-shirts and other items by 20 percent, according to the Hill. The White House estimates that the reduction in items such as Department of Agriculture t-shirts and Department of the Interior mugs will save billions of dollars annually.
In response, the industry responsible for creating that swag is lashing out at Obama , saying the swag reduction could lead to job losses, according to a separate report from The Hill.
Some agencies have already started cutting back. The Internal Revenue Service plans to slash its travel expenses by 27 percent by using more teleconferences and webinars, according to ABC News. The Commerce Department also cut down its fleet of drivers so that all top department officials share one driver.
The cuts come as a 12-member panel, created after the summer's debt ceiling debate, rushes to find a way to cut the nation's budget deficit by $1.2 trillion over the next 10 years before Thanksgiving. Democrats and Republicans are deadlocked over whether to rely mostly on tax hikes or spending cuts to shut the gap.
One aspect of Obama's deficit reduction plan that received high levels of bi-partisan support was the idea to sell underused pieces of government property, including islands and airstrips.
Some prominent Republicans have also floated proposals for cutting the nation's spending. Texas Governor Rick Perry, a Republican candidate for president, said at a debate earlier this week that he would cut three federal agencies if elected president. Perry was the butt of pundits and late-night talk show hosts after he said he would cut the departments of Commerce and Education, but couldn't remember the third agency on his list.
Federal agencies may be prime targets for cutting government waste after some seemingly egregious examples of spending made headlines. The Department of Justice inspector general said in September that the agency had spent $16 dollars on muffins for lawyers at a conference in August 2009, according to The New York Times. As it turns out, the muffins were part of a much larger breakfast at the Capital Hilton that included free use of a banquet room at the hotel.
Subscribe to the HuffPost Money newsletter!