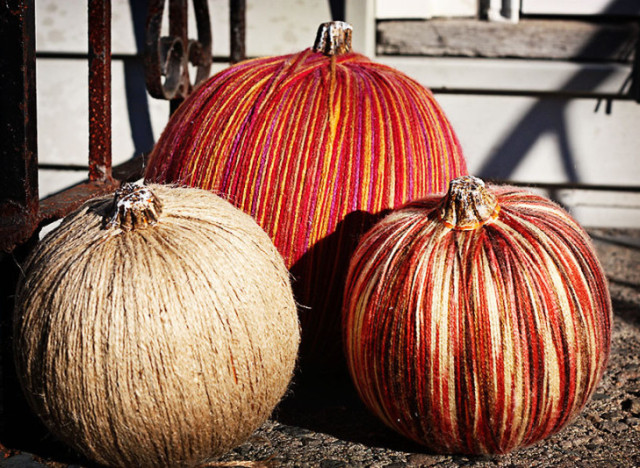 Photo by Nikki Monet of Everything Under The Moon
We're holding onto autumn for as long as possible, and one of the reasons for this is all of the amazing fall crafts we've come across, including these fantastic yarn wrapped pumpkins. If you've already thrown away your gourds, don't worry because this craft uses foam pumpkins, as well as yarn and a hot glue gun. All you need to do it cut the stem from the pumpkin, wrap the yarn around it and glue when you think the yarn needs some extra hold. Then, re-attach them stem and you are done! Added bonus - because you're starting with a faux pumpkin, this decoration will last for years to come.
And if you're shopping for yarn and need a quick guide to what, exactly, all those symbols and names mean, check out this video.
And, be sure to check out our other great crafts in our Craft Of The Day slideshow below.
FOLLOW HUFFPOST