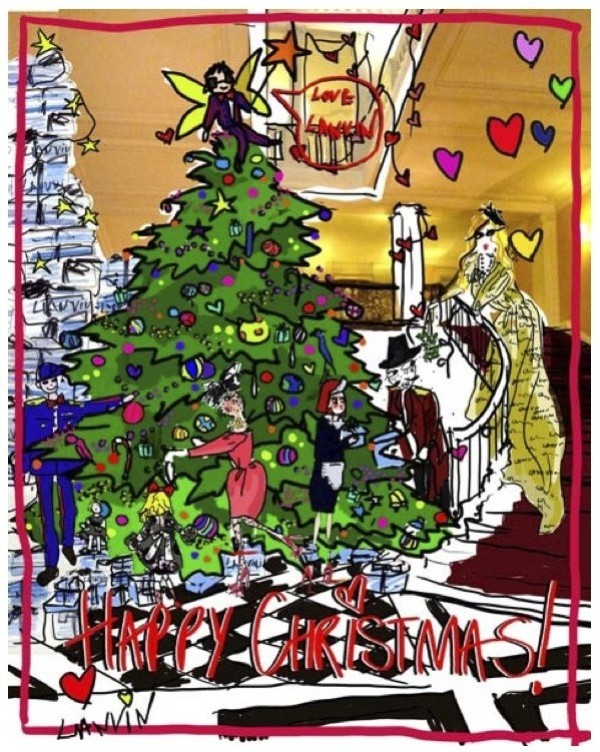 Although we may still be getting ready for Thanksgiving here in America, our friends across the pond are already preparing for Christmas. Claridge's in London, the fashionable hotel with a Diane von Furstenberg-designed room, has asked Lanvin designer Alber Elbaz to design the hotel's Christmas tree.
Of his elaborate plans for Claridge's tree, Elbaz says: "The concept of the Christmas Tree decoration is to create an installation that carries the spirit of Lanvin, an infusion of tradition and modernity at the same time. The tree is to emanate and bring heartwarming joy to all who work and stay as guests at Claridge's hotel: It's my way to wish them a very Merry Christmas." Elbaz's sketch above is totally cute, but would you expect anything less from the
Moroccan-born designer
?