Tuesday morning, Joseph Gordon-Levitt headed down to Occupy Wall Street as police broke up the camp at Zuccotti Park. Two days later, it looks like his "Dark Knight Rises" cast mate Anne Hathaway has joined the movement.
As protesters marched through Manhattan, toward Union Square, Twitter user @Elana_Brooklyn sent out a photo of what appears to be Hathaway, in sunglasses and raincoat, holding up a sign.
"Anne Hathaway supports students! Love! Blackboards Not Bullets sign," she wrote.
Hathaway is a resident of New York City and just wrapped production on the latest Batman film, in which she plays Selina Kyle.
PHOTO: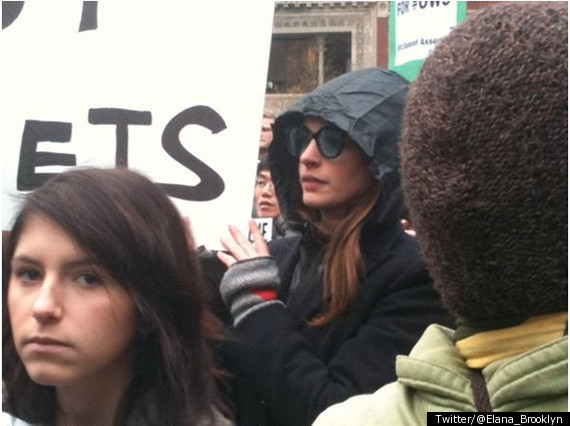 FOLLOW HUFFPOST