Protesters March Downtown LA's Financial District (LIVE BLOG, VIDEO)
LOS ANGELES -- Several hundred Occupy Wall Street sympathizers have marched to the Bank of America Plaza in downtown Los Angeles and some have set up tents on a lawn.
Helmeted police equipped with batons have surrounded the base of the bank tower but the protest has remained peaceful.
The march began shortly after noon Thursday at the Occupy LA encampment at City Hall. Police stopped their progress down Broadway when they spilled off the sidewalk and into the street. Three people were arrested there.
Earlier Thursday, Los Angeles police arrested 23 people without incident after they sat down in a street during a peaceful rally by hundreds of people organized by labor groups who had a permit. Two other people were also arrested separately for interfering with officers.
This slideshow sums up Thursday's multiple protests and demonstrations. Liveblog follows below. All photos by the Huffington Post.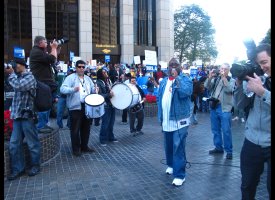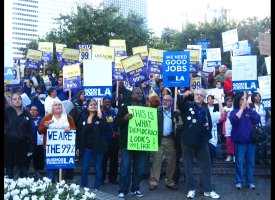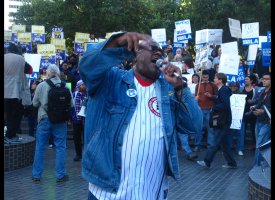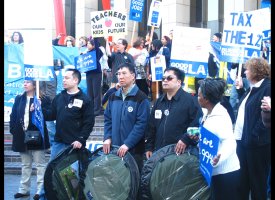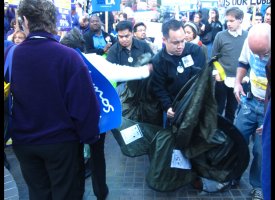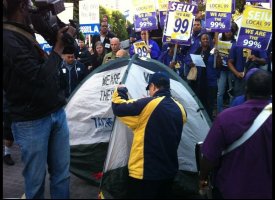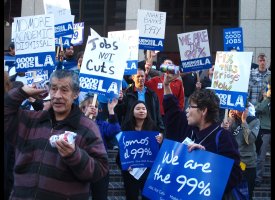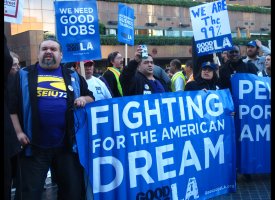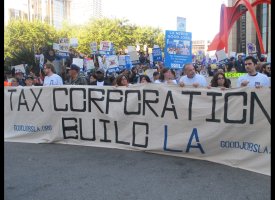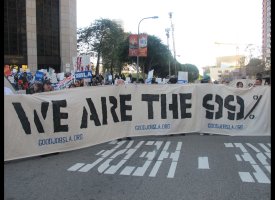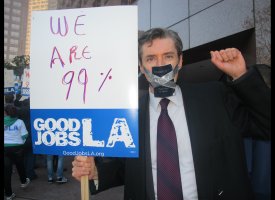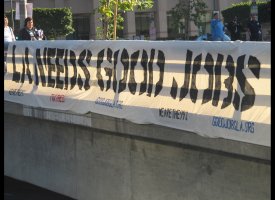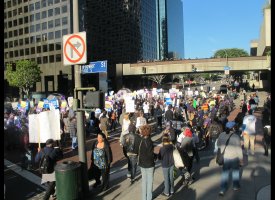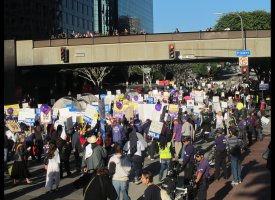 A group of clergy stand within the police lines, observing the process and making sure things stay nonviolent. HuffPost LA spoke to one member of clergy, Rabbi Jonathan Klein who said the clergy are there as witnesses to keep the protestors nonviolent but to also remind the police that these people are just struggling. Clergy are also there to encourage protestors to keep their mind on the prize - which is a more equal economy.
Copyright 2014 The Local Paper. All rights reserved. This material may not be published, broadcast, rewritten or redistributed.