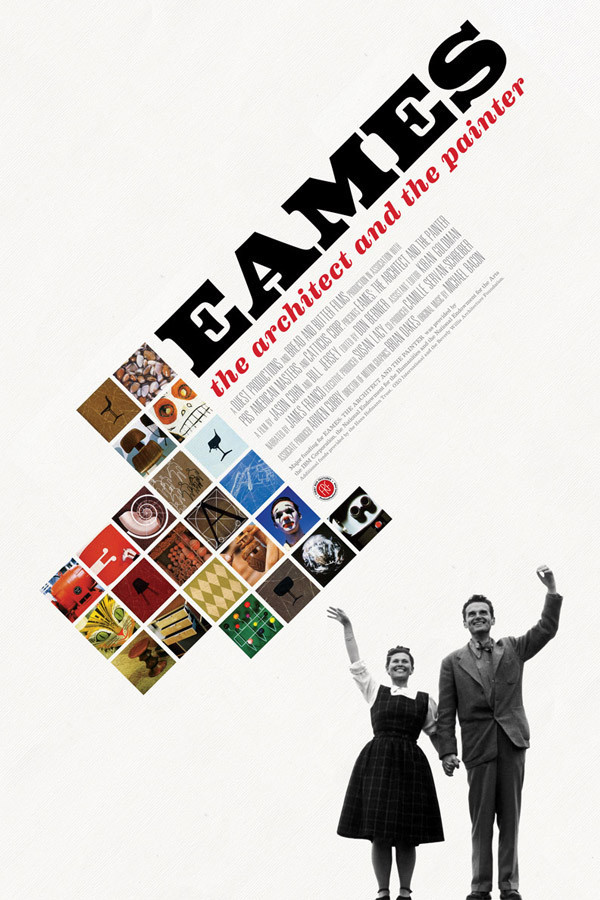 Photo: First Run Features
If you, like me, have spent any amount of time trolling eBay or Craigslist looking for furniture, you've probably noticed how loosely the word "Eames" is thrown around. Eames, as in Charles and Ray Eames, were the husband-and-wife creative force behind much of the 20th century's most iconic designs, and all but pioneered the mid-century modern furniture movement. The couple's work, which includes the famous Lounge Chair Wood and molded plastic chairs, has spurred numerous knock-offs and of course, a frenzy for the real thing that continues today.
In the new documentary "Eames: The Architect and The Painter," which is narrated by James Franco, filmmakers Jason Cohn and Bill Jersey take a look back at the Eames' contribution to the world of furniture design, art direction, architecture and film. While many of the designers' former minions at "The Eamery" (the nickname of their legendary Venice Beach, CA work studio) give first-hand accounts of working closely with the two, it's the footage of the deeply private couple bouncing ideas off each other, their hand-scribbled notes and the inspiring land-marked home they built (also know as Case Study House #8) that makes this movie so compelling.
The film is not without its drama (affairs, power struggles, creativity bordering obsession), but it's all incredibly fascinating and definitely worth seeing. The Eames' impact on the world of design is certainly unrivaled.
Eames: The Architect and The Painter opens today in New York.
Also, take a look at the gallery below of stills from the movie.