Read An Excerpt Of An Unseen Miss Marple Story By Agatha Christie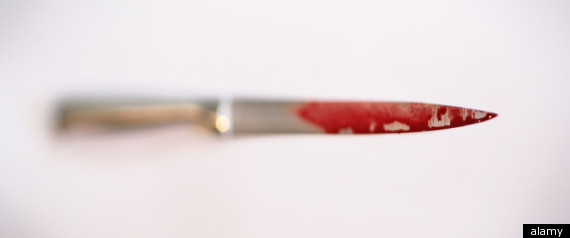 From "Agatha Christie: Murder in the Making. More Stories and Secrets from Her Notebooks" by John Curran (Harper, $25.99)
"Beasts!" said Clarice Vane to old Miss Marple. "Absolute beasts some people are!"
Miss Marple looked at her curiously.
Clarice Vane had recently come to live with her Uncle, Dr. Haydock. She was a tall dark girl, handsome, warm hearted and impulsive. Her big brown eyes were alight now with indignation.
She said: "All these cats – saying things – hinting things!"
Miss Marple asked: "About Harry Laxton?"
"Yes, about his old affair with the tobacconist's daughter."
"Oh that!" Miss Marple was indulgent. "A great many young men have affairs of that kind, I imagine."
"Of course they do. And it's all over. So why harp on and bring it up years after? It's like ghouls feasting on dead bodies."
"I daresay, my dear, it does seem like that to you. You are young, of course, and intolerant, but you see we have very little to talk about down here and so, I'm afraid, we do tend to dwell on the past. But I'm curious to know why it upsets you so much?"
Clarice Vane bit her lip and flushed. She said in a curious muffled voice: "They look so happy. The Laxtons, I mean. They're young, and in love, and it's all lovely for them – I hate to think of it being spoilt – by whispers and hints and innuendoes and general beastliness!"
Miss Marple looked at her and said: "I see."
Clarice went on: "He was talking to me just now – he's so happy and eager and excited and – yes, thrilled – at having got his heart's desire and rebuilt Kingsdean. He's like a child about it all. And she – well, I don't suppose anything has ever gone wrong in her whole life – she's always had everything. You've seen her, don't you think—"
Miss Marple interrupted. She said: "As a matter of fact I haven't seen her yet. I've only just arrived. So tiresome. I was delayed by the District Nurse. Her feelings, you know, have been hurt by what—"
But Clarice was unable to take an interest in the village drama which Miss Marple was embarking upon with so much zest. With a muttered apology she left.
Miss Marple pressed onwards, full of the same curiosity that had animated everyone in St Mary Mead, to see what the bride was like.
She hardly knew what she expected, but it was not what she saw. For other people Louise Laxton might be an object of envy, a spoilt darling of fortune, but to the shrewd old lady who had seen so much of human nature in her village there came the refrain of a popular song heard many years ago.
"Poor little rich girl . . ."
A small delicate figure, with flaxen hair curled rather stiffly round her face and big wistful blue eyes, Louise was drooping a little. The long stream of congratulations had tired her. She was hoping it might soon be time to go . . . Perhaps, even now, Harry might say—? She looked at him sideways. So tall and broad shouldered with his eager pleasure in this horrible dull party.
Oh dear, here was another of them! A tall grey haired fussily dressed old lady bleating like all the rest.
"This is Miss Marple, Louise."
She didn't understand the look in the old lady's eyes. She would have been quite astonished if she had known what it was:
"Poor little rich girl . . ."