Read An Excerpt Of An Unseen Miss Marple Story By Agatha Christie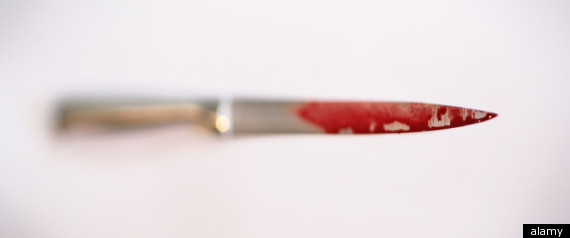 Out this week, "Agatha Christie: Murder in the Making" is the second volume compiled from Agatha Christie's notes and letters based on 73 unpublished notebooks. Below, we publish an exclusive excerpt from a previously unseen Miss Marple story, introduced by the book's editor, John Curran.


Miss Marple solved her last case, "Sleeping Murder", in 1976. Christie fans the world over had their last glimpse of the elderly detective sitting on the terrace of the Imperial Hotel in Torquay calmly elucidating an intricate murder plot. (Incidentally, it was on this very same terrace over forty years earlier, that Hercule Poirot met the fascinating Nick Buckley and was drawn into one of his most interesting cases, Peril at End House.)
In "Agatha Christie: Murder in the Making", thirty-five years after we bade farewell to Miss Marple, we re-visit, in a different version, one of her earlier triumphs.
Jane Marple made her detective debut in a series of short stories, the first of which, 'The Tuesday Night Club', appeared in December 1927. Over the following fifty years she solved murders, robberies and assorted crimes in a further nineteen short stories and a dozen full-length novels.
Despite having spent most of her life in the tranquil surroundings of St Mary Mead she had, as several Chief Constables will attest, plumbed, at second-hand, the depths of human iniquity. By acutely observing all that went on around her, she was able to extrapolate from the seemingly insignificant and realise that the village school-boy Tommy Bond playing a practical joke on his teacher was, in essence, the same as the trick played on Colonel Bantry when someone deposited a dead body in his library. Simple, when you know!
Her nephew Raymond West is baffled at her perspicuity because life in St Mary Mead is, he fondly imagines, as calm as a mill-pond; but Miss Marple reminds him that a pond is teeming with life – below the surface.
"The Case of the Caretaker" was first published in 1942 and is typical Marple and Christie territory – a country village, a pair of newly-weds, a lot of rumour and an unexpected death. I found this different version of the short story – called significantly "The Case of the Caretaker's Wife" - in Greenway House among the mass of papers that constituted the history of Agatha Christie's literary career.
As soon as I read the manuscript I realised that it was longer, better and more convincing than the story we have known for the last 70 years. Unlike the earlier version this case is set in St Mary Mead, Miss Marple plays a more central role and the final explanation is more convincing. Why it lay in a cupboard gathering dust for a lifetime is a mystery - "The Case of the Missing Manuscript"! It sounds like a case for Miss Marple…