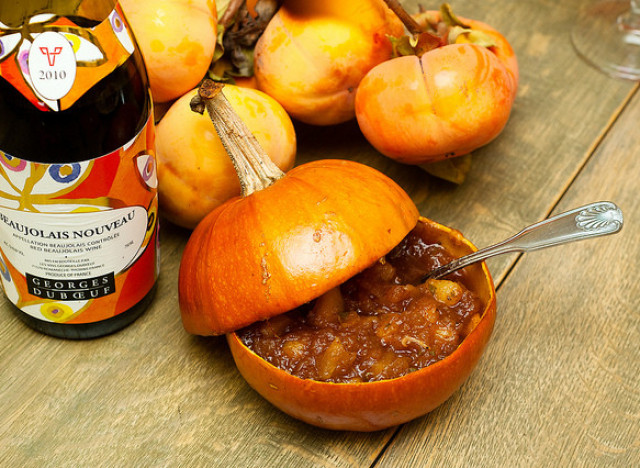 Flickr photo by carbonnyc
Today's Thanksgiving craft is more along the lines of an entertaining tip, with a pumpkin bowl that will amaze your guests. But what's even more remarkable about this clever server? It's easy to make. All you need are small baking pumpkins, such as hooligan or sugar pie pumpkins, and a knife. Take the pumpkin and cut the top off in a zig-zag pattern or with a flat edge if you prefer. Then, scoop out the insides, both seeds and fibers, until the edges feel smooth. Now, heat the oven to 400-degrees Fahrenheit, and roast the bowls and lids on a baking sheet until tender (depending on size, around 25-35 minutes). To add extra flavor, sprinkle the inside of the pumpkin with a sprinkling of salt and sugar. Once ready, coat the rim of the "bowl" with lemon or lime juice to prevent browning.
Want more crafty ideas for Thanksgiving? Check out this slideshow of simple projects...