Rafael Nadal Grabs Juan Monaco's Butt: Spanish Tennis Champ Greets Argentine Player In Cheeky Fashion (PHOTO)
Spanish tennis champ Rafael Nadal got a little cheeky over the weekend, greeting Argentinean player Juan Monaco in a particularly intimate way as you can see from the photo below.
The clearly chummy pair are gearing up for the Davis Cup finals in Seville, Spain. Nadal has revealed that he is hoping for a much needed mental boost before entering the 2012 season. "My dream is to arrive in 2012 in the right condition. Just to be perfect again," he has said. "I have definitely been a little slower lately, and that is because my mind wasn't perfect."
Check out Nadal's cheeky man-on-man greeting below: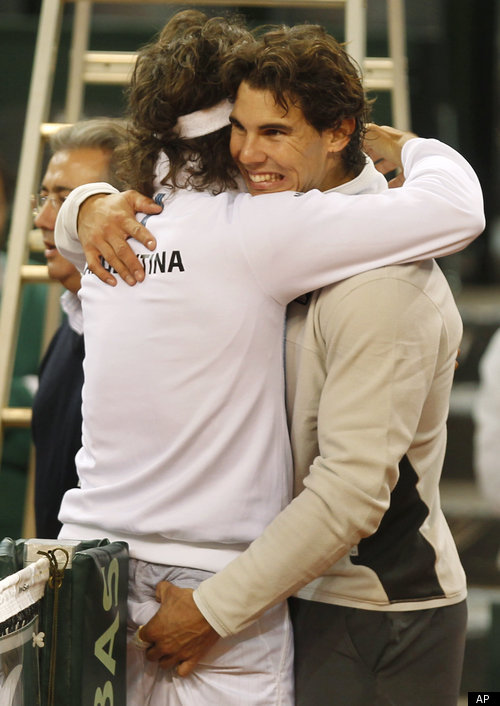 Of course, Nadal's grab isn't the first such gesture to raise eyebrows. Take a look at some other man-on-man moments in sports below:
Gay Moments In Sports 2011