Amanda Knox was a 20-year-old college student from Seattle studying abroad in Italy when she was accused and convicted of killing her roommate Meredith Kercher, a student from England.
Prosecutors claimed that Kercher was killed during a drug-fueled night when a sex game went awry. Knox's then-boyfriend Raffaele Sollecito was tried with her and also found guilty. In a separate trial, Ivory Coast native Rudy Guede was also found guilty of murdering Kercher.
Knox and Sollecito maintained their innocence, however, and won an appeal this October that set them free.
The Huffington Post Crime Lab -- Amanda Knox Quiz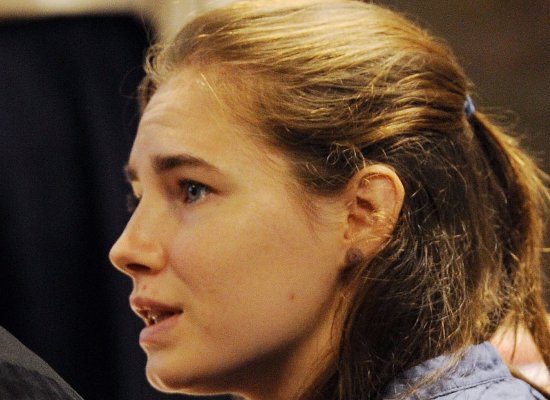 To get the highest score, get all the answers right in the fastest time!
The clock will start as soon as you submit your first answer.
0:00
Bloody fingerprints were found in the apartment where Knox and Kercher lived. Police matched the crime scene prints with those belonging to Rudy Guede, an immigrant from Ivory Coast who lived in Perugia. How did they make the connection?
They had a criminal file on Guede, including prints from previous arrests.
They were included in his application for an identity card.
They lifted them from a glass of water he held during an interrogation.
They compared them to prints from his identical twin brother, who worked for the local police.
Check out our BTK Trial Quiz for more Crime Lab action!