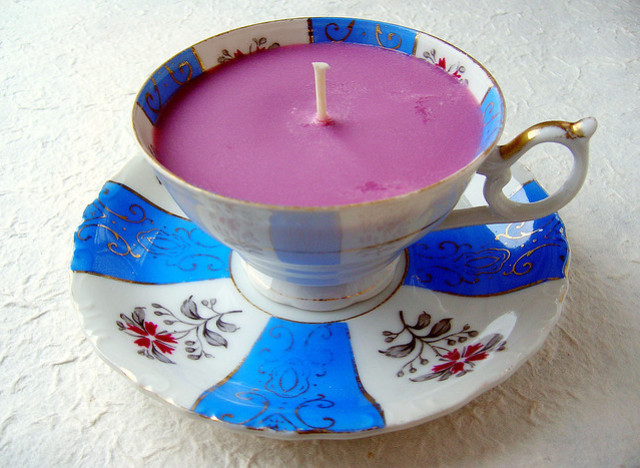 Have a few chipped teacups hanging around? So do we. That's why we were happy to see this idea, which gives vintage teacups a sweet second life by turning them into candleholders. These would make a fab hostess gift, don't you think?
Teacups (saucers optional)
Soy Wax (microwavable is easiest to use)
Candle Wicks
Hot Glue Gun
1. Clean the teacup thoroughly and let dry.
2. Glue a wick to the center/base of the teacup.
3. Melt your wax following the directions on the packaging.
4. Pour the wax into your teacup - you can adjust the wick to make sure it is straight.
5. Wait for the wax to solidify.
6. You're done!
And, be sure to check out our other great crafts in our Craft Of The Day slideshow below.