Kim, Khloe and Kourtney all look glowingly happy in the photo, shot by Ben Watts, which is astounding given the media maelstrom they've been through. The magazine shot the photo before Kim's high-profile divorce announcement in October but it sat down to interview Kim & Co. after the bomb had dropped.
Kim Kardashian: ...I think I'll always be a hopeless romantic.

Glamour: What do you mean by that?

Kim Kardashian: It means that I believe in love and the dream of having a perfect relationship, but my idea of it has changed. I think I need to not live in a fairy tale like that. I think I maybe need to just snap out of it and be a little more realistic.
You may find them boring, talentless or fame-hungry, but you have to admit: this is one adorable sister pic.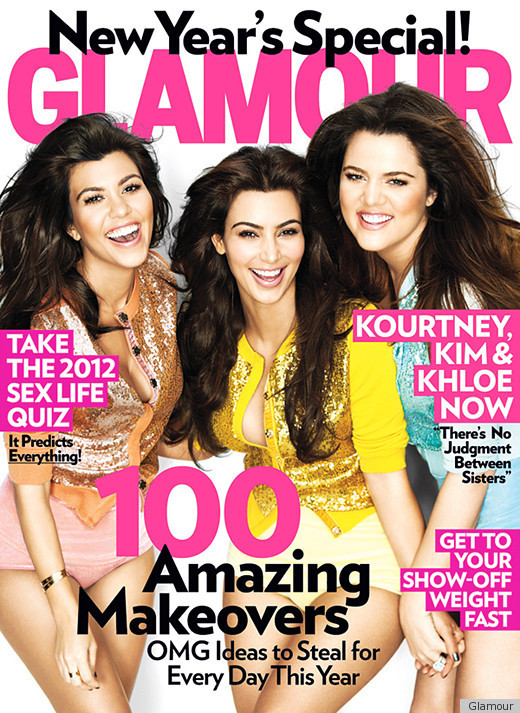 SUBSCRIBE AND FOLLOW
Get top stories and blog posts emailed to me each day. Newsletters may offer personalized content or advertisements.
Learn more