If you ever wondered why they call her JWoww ...
The 25-year-old "Jersey Shore" star is Maxim's January cover girl and is thrilled to take part in the sexy photoshoot.
"I cried when I found out [I was going to be on the cover]. I was jumping up and down and totally bugging out. This is probably my highest accomplishment," she told the magazine.
For the photoshoot, the reality star flaunts her curves along the Seaside Heights boardwalk and we get to learn a few facts about the cover girl.
JWoww tells Maxim her New Year's resolution is to quit smoking, and when asked what's the most important thing to remember when you get into a fight, she replied, "Pull your hair back. You don't want some b*tch yanking on your hair."
PHOTO: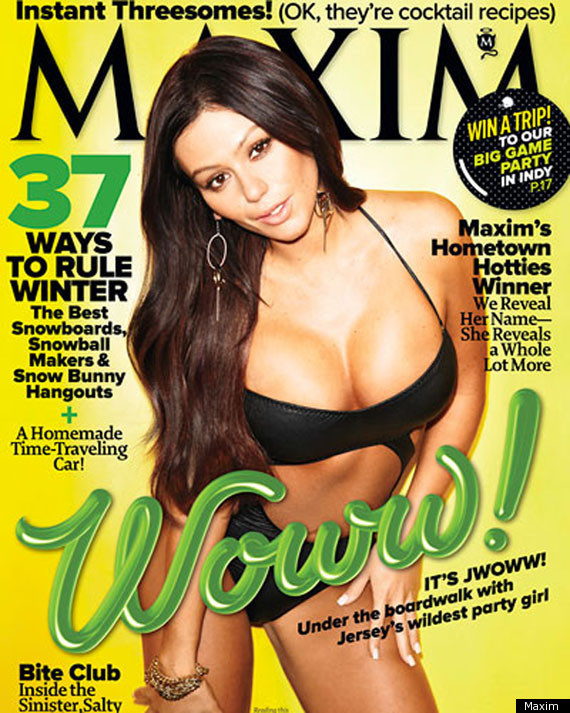 How does JWoww stack up in the celebrity battle of the cleavage?
Battle Of The Celebrity Cleavage
YOU MAY LIKE
CONVERSATIONS
FOLLOW HUFFPOST