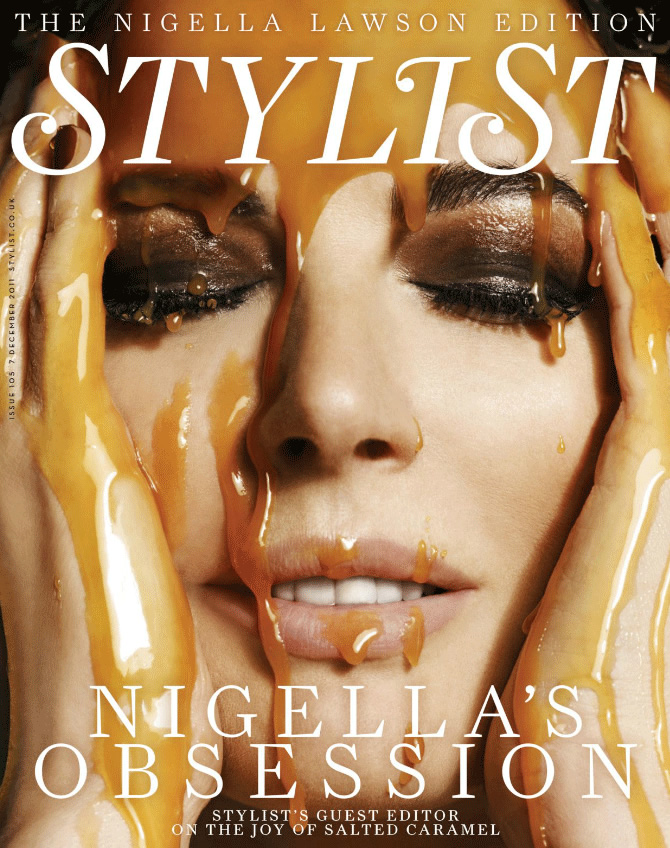 If someone really loved salted caramel, she could proclaim that love by consuming the sweet treat. Or she could pour the sugary sauce over her head, photograph it and put it on the cover of a magazine. That just so happens to be the way cookbook author and TV personality Nigella Lawson shared her love for this sweet confection with the world -- as Eater brought to light -- with an image of caramel dripping down her heavily made-up face on the latest cover of Stylist.

SUBSCRIBE AND FOLLOW
Get top stories and blog posts emailed to me each day. Newsletters may offer personalized content or advertisements.
Learn more