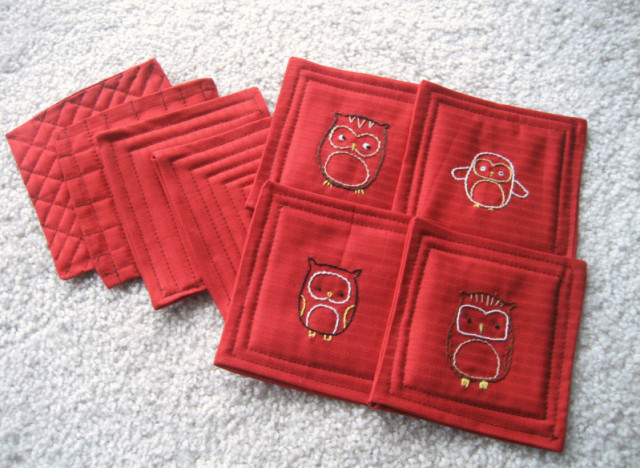 In this Craft Of The Day, we focused on owls, but you can embroider any image you want onto a coaster, all you need is a template and your own creativity. To make a coaster from scratch, follow the steps below. If you have any plain fabric coasters around, just embellished them to make your job a little easier.
How To Make It
1. Print out a template and pin it to your fabric.
2. Trace around the template with a chalk pencil. Then remove the template and fill in spots for wings, eyes, a nose, etc.
3. Sew on the owl, using different colored yarns for different sections of the owl.
4. Knot the end, making sure the knot is on the inside surface.
5. Complete your coaster. (Click here for an easy coaster tutoral, or try your hand at quilted coaster by clicking here).
And, be sure to check out our other great crafts in our Craft Of The Day slideshow below.
FOLLOW HUFFPOST