The deets: the bag was not your average $7,000 Birkin but rather an "Exceptional Collection Shiny Rouge H Porosus Crocodile 30 cm Birkin Bag with Solid 18K White Gold & Diamond Hardware." (Yep, that's its official name).
In other words, the bag is made of red croc skin with white gold clasps covered in diamonds.
The bag was sold at public auction in Dallas, where it fetched a much higher price than anticipated. Matt Rubinger, director of luxury accessories at Heritage Auctions, told WWD, "... This was certainly an exceptional price, exceeding our highest expectations at every corner."
You can say that again. Considering we'll never be shelling out $200K on a bag, we wondered and subsequently began to daydream: what else would we spend that cash on?

FOR $203,150, YOU COULD BUY...
5,805 pairs of Missoni for Target rain boots

1,934 bottles of Chanel No. 5 perfume

200 Louis Vuitton Speedy bags

131 hours on a chartered private jet

5 The Backpacks by The Row

3.5 years' undergraduate tuition at Harvard University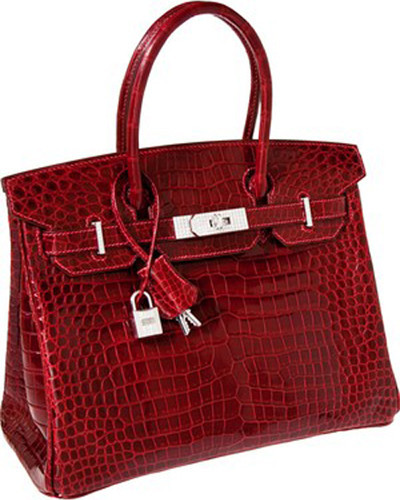 SUBSCRIBE AND FOLLOW
Get top stories and blog posts emailed to me each day. Newsletters may offer personalized content or advertisements.
Learn more