Justin Bieber Perfume Ads: Weird, Awesome, Or Weirdly Awesome?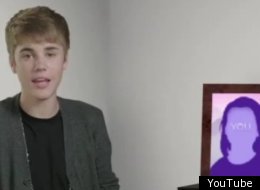 We finally caught Justin Bieber's latest ad for his perfume, 'Someday,' and we have to admit, it's a little more, er, adult than his other video spots. In the new commercial, JB begins by saying, "Dear Dad," and ends with, "The next time you hear [your daughter] screaming my name, relax. It's better than hearing her scream 'Joey,' who lives next door."
Funny, but was anyone else a tad surprised to hear squeaky clean Biebs make that kind of joke?! Watch the video in question below, along with his other 7 spots. Let us know which ad you think is the most awesome (or outrageous) in the comments!