Bestselling Books On Amazon 2011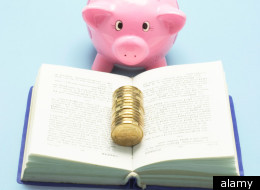 Today, Amazon announced their best-selling books of the year. The list includes first-edition titles, both Kindle and hardcover, that were published in 2011.
Topping the charts is Walter Isaacson's "Steve Jobs," in spite of having been released at the end of October. Tina Fey's humorous memoir "Bossypants" ranks second, with "A Stolen Life," Jaycee Dugard's memoir of being held held captive by an abductor for nearly two decades ranked third.
Perhaps the biggest story, however, is that two of the top ten--"The Mill River Recluse" by Darcie Chan and "The Abbey" by Chris Culver--were self published first novels, sold only as e-books for 99c. Both authors have now received offers from major industry players.
See below for the full list, including short summaries of each title.
A chronicling of the tech guru's life, ambitions, obstacles and successes.

It makes sense that this journey through a comedienne's rise to fame is laugh-out-loud funny.

After being held captive by an abductor for eighteen years, Dugard finally tells her story.

The tale of a woman with social anxiety disorder and the secrets she keeps.

An American family struggles in Nazi-occupied Germany.

An epic medieval saga with magic and dynastic turmoil.

This love story between Ernest Hemingway and his wife Hadley sheds light on 20s arts and culture.

A pair of not-so-professional lawyers bicker while waiting for their big break.

A homicide detective attempts to crack the case of his niece's murder.

The conclusion to a fantasy series featuring elves, dragons and tyrannical kings.