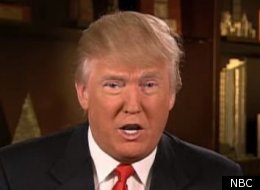 Newt Gingrich has surged ahead of Mitt Romney in the polls, and Donald Trump thinks it's because of his GOP debate.
On Monday, Trump told the hosts of "Fox and Friends" that Romney's poll numbers were down because he declined an invitation for a GOP debate moderated by the real estate mogul. Gingrich's numbers were up, according to Trump, because he had agreed to participate.
"His [Romney's] numbers have gone down very substantially since he said 'no', and a lot people think it's because it showed a lack of decisiveness or a lack of courage in going into this debate," Trump said. "And you look at what happened with Newt. Newt has gone up like a rocket ship."
Gingrich is just one of two candidates who have accepted Trump's invitation for his GOP debate. Trump also said that the event is still on, despite speculation that it would be canceled. He added that it may take the form of a "chat" instead of a formal debate.
The announcement of a GOP debate moderated by Trump surprised many earlier this month, even drawing some comparisons to his reality show "The Apprentice." It has also been the subject of more than a few jokes.
Of course, as The Hill pointed out, both Romney's slide and Gingrich's surge began well before his debate was announced.
Watch (via The Hill):
Some more of Donald Trump's feuds: