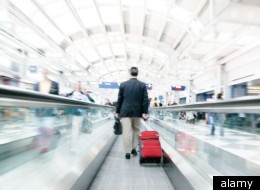 Another year down, another year closer to the Mayan apocalypse. And, what a year it was.
Sure it was often punctuated by celebrities getting kicked off planes and the TSA patting down some old lady or child, but there were still those stories that shaped the face of travel both here and abroad. Events like Hurricane Irene and the Japanese tsunami severely impacted transportation and tourism. So, too, did the introduction of the much-anticipated Boeing 787 Dreamliner, which will change the face of the skies.
In the spirit of remembering the trip around the sun that was 2011, here are the 11 biggest news stories of the year. Think we missed one? Share your thoughts in the comment below.