Noveltinis: 'Atlas Chugged' And Other Literary Cocktails On Twitter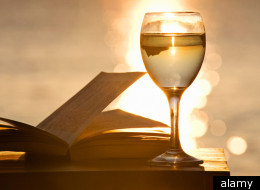 Leave it to editors, publishers and wordsmiths to come up with the best pun games on Twitter. Last month, readers got their fill of literary turducken, a trend started by Doubleday Books. This month, Pantheon Books is washing it down with a #noveltinis hashtag.
Cheers to "Atlas Chugged," "The Year of Magical Drinking" and other alcohol-infused classics!