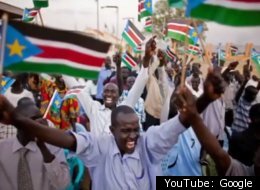 Maybe we're just feeling overly sentimental, but Google's Zeitgeist 2011: Year In Review video on YouTube has us a little choked up.
Inspired by search data from Google's Zeitgeist search data tool, clip takes us through all the major events of the past year.
The earthquake and Tsunami that struck Japan, the killing of Osama Bin Laden, Middle East protests and the dawn of the Occupy Wall Street movement all come together in the clip to form a mosaic of memories from 2011.
Viral videos like the soldier who came out to his dad and the formerly deaf woman who hears herself for the first time also make an appearance.
And of course, the influential people who died in 2011, like tech icon Steve Jobs make it into the just under three minute clip.
If you're still feeling nostalgic after you watch the video, check out Google's fastest rising searches of 2011 and if you want to continue down memory lane, click over to last year's Google list.