Shelley Hilliard Case: Murdered Transgender Teen Was Informant, Suspect In Detroit Police Custody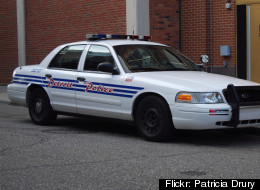 New evidence has surfaced in the case of the October murder of transgender teen Michelle Hilliard, and Detroit police now have the alleged killer, Qasim Raqib, in custody.
The 19-year-old Hilliard, also known as Shelley or Treasure, went missing on Oct. 23, and Detroit police in November identified a mutilated and burned torso found on Detroit's east side as her body.
Some LGBT activists originally believed Hilliard's murder to be a hate crime, but new information suggests the killing may have originated with a police sting gone wrong.
Hilliard had worked as informant for the Madison Heights police department in a drug sting, Fox 2 reports. She was facing jail time and agreed to help police with a sting against Raqib.
After being arrested in the operation, Raqib later posted bond. He then allegedly bought a new cell phone and lured Hilliard to a house in Detroit, the last place she was seen alive.
A cab driver dropped Hilliard off at the 900 block of Longfellow at 1:20 in the morning on Oct. 23, according to the Free Press. Hilliard's mother, Lyniece Nelson, told the paper that Hilliard suspected trouble and kept in phone contact with the driver.
According to Nelson, the driver "started to hear [Hilliard] say, 'What are you doing,' then scream out loud 'No,' then her phone dropped, a few muffling noises, then the phone went dead. By the time he got back around the corner, there was no one in sight."
According to Fox 2, police later traced the cell phone back to Raqib and arrested him after searching his house on Cedarhurst, close to where Hilliard's body was found.
Nelson, who noted Hilliard's birthday had just passed, told Fox 2 she was greatly relieved to hear of Raqib's arrest.
"We just very excited that they do have someone in custody," Nelson said. "Some families have to wait years or they never know who did the horrible thing to their child. It's tragic."
"God is working, so I know justice will be served," she added.
The judge in the case has decided not to set a bond.