On Friday, Google announced that it had updated its popular Google Doodle aggregation site.
According to The Official Google Blog, users were "a little sad that doodles are only available on the homepage for a day." Although old doodles have been aggregated for awhile on an official doodle site, it was a little clunky and didn't offer much information about each Google or allow visitors to play with the interactive doodles like the electric guitar that honored the 90th birthday of Les Paul.
Not only does the updated site post interactive doodles, but it also provides information about the origins of many of the animations. In some cases, the site offers viewers a look behind the scenes of some of the more involved doodles. For example, this year's Halloween logo, a video featuring Googlers carving six thousand pound pumpkins, is accompanied by another longer video that goes in depth on the agony and the ecstasy of carving the massive pumpkins.
The new site also has a link to the Doodle Store, where fanboys and girls can purchase t-shirts, mugs, stamps and skateboards emblazoned with their favorite doodle.
Take a look at screenshots from the two new sites (below).
Redesigned Google Doodle Site: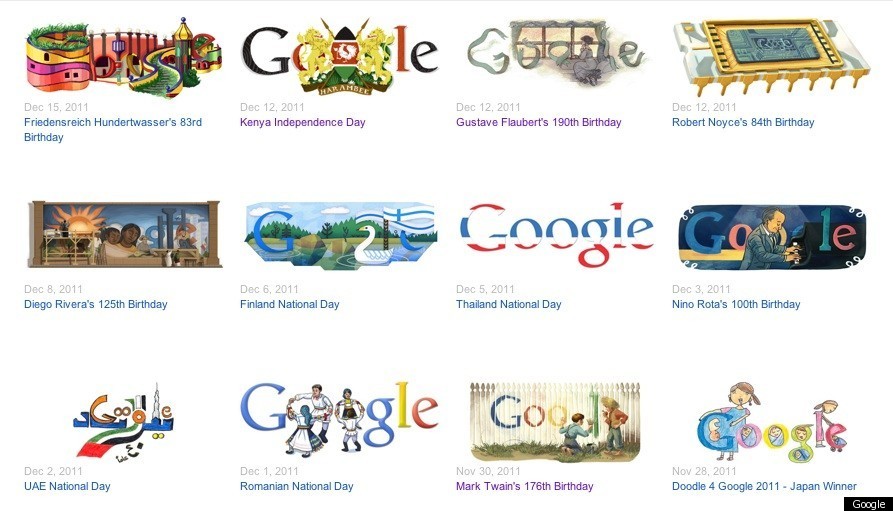 Doodle Store: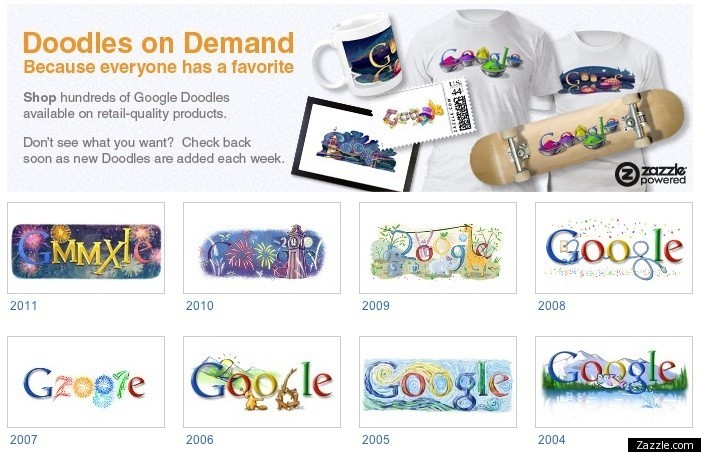 Click through the slideshow (below) to view some of our favorite Google Doodles ever posted on the Google home page.
FOLLOW HUFFPOST