The Urlesque Show: Marriage Proposal FAIL, Lonely Camel & Laundromat Music Video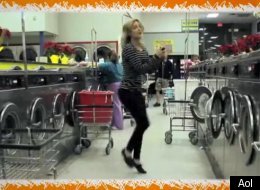 Today the Internet gods have blessed us with a marriage proposal gone wrong, a camel looking for love and a girl who dances like nobody's watching.
A little silliness, a little awkwardness and a dash of LOL make up Friday's best viral videos. Enjoy!