2011 Year In Review: Black Celebs, From Bank To Broke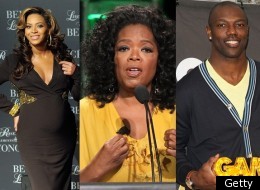 The money train is heading into the new year, and for some, 2011 has been a bumpy ride. From foreclosures and lawsuits to athletes fighting it out as their bank accounts have shrunk, Black Voices has crunched the numbers to bring you the biggest booms and busts. It may have been a bad year for some black celebrities, but they have only themselves (or their accountants) to blame: taxes don't pay themselves!
Here's a look at the year's biggest movers and money makers -- and those who are undoubtedly eager to bid the year adieu.