Rachel Maddow took great pleasure in what she called "the best new thing in the world" Monday night: "Rick Perry's newly annunciated fondness for facial hair. Other people's facial hair."
Maddow played clips of Perry at a New Hampshire campaign event where he described a man as having a "beautiful beard." Maddow pointed out that Perry's beard comment was not a one-off remark. According to an ABC News campaign embed, Perry reportedly tugged at a man's full beard at a stop in Iowa on Saturday. Perry also complimented another person's beard and lamented that he was unable "to grow one of his own."
When the man described his beard as "ZZ Top-ish," Perry took a moment to share his fond memory of playing the drums with the band once. Maddow described ZZ Top as having "the best beards of all."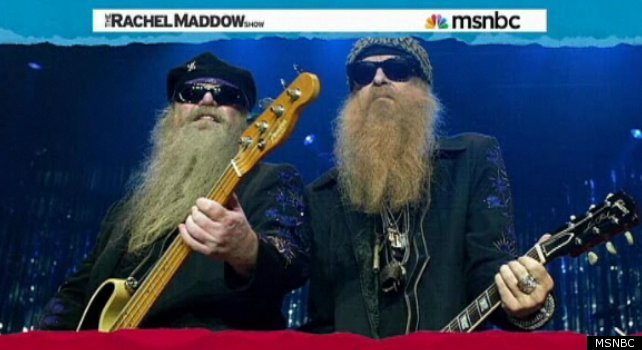 Maddow referred to Perry's beard comments as a trend of sorts. She said that Perry was "consistently and entertainingly and apparently sincerely fond of the beards of his fellow Americans."
"I love it!" Maddow said.
WATCH:
Visit msnbc.com for breaking news, world news, and news about the economy
SUBSCRIBE TO & FOLLOW THE MORNING EMAIL
Start your workday the right way with the news that matters most. Learn more