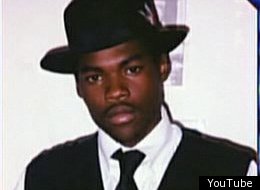 There's still no sign of Mitchell Malik Smith, a blind man who mysteriously disappeared over the holidays while traveling on an Amtrak train. But detectives hope emerging details about the ill-fated trip will help them determine what exactly went wrong during the trip, one that Smith had made successfully many times before.
Smith, a 33-year-old Maryland man who is legally blind in both eyes, boarded an Amtrak train bound for Alabama on Dec. 16, family members told Fox 5 News. After leaving the station, on-board Amtrak workers told Smith he could disembark at Charlotte and take a later train to Birmingham, a Virginia woman sitting across from Smith told Fox 5. After Amtrak workers helped Smith get off the train in Charlotte, Smith told them he would prefer to return to D.C. rather than continue on a different train, according to local detectives speaking with MyFoxDC.
That was the last time Smith was seen or heard from, according to his family.
"He'll call anytime, anywhere he is," Madeline Smith, his grandmother, told ABC News. "I haven't heard anything."
NBC News reported that Smith lost his vision several years ago after being shot in the head. Family members said the injury left him with a visible scar on his right temple and described him as being slim, 5'11" and often wearing dark glasses and carrying a red and white cane.
WUSA 9 News of Washington, Virginia and Maryland issued instructions for anyone with information related to Smith's disappearance:
If you have seen Smith, police want you to call 911. You can also call the Charlotte-Mecklenberg Police Department non-emergency unit at (704) 353-1000 or 704-336-7600.
WATCH coverage from Fox 5 of the mysterious disappearance: