WHO: Soon to be mother of two Kourtney Kardashian
WHAT: Last time the eldest Kardashian sister wore an entirely black and white ensemble, she had us scratching our heads. But Kourtney has redeemed herself with this more casual look. She chose to conceal her baby bump with a loose white blouse and fitted black blazer. Comfortable leggings tucked into knee-high boots, warm Hat Attack felt hat, Celine tote and over-sized shades finished off her outfit.
WHERE: The brunette babe finished up some Christmas shopping on December 20th on Rodeo Drive in Beverly Hills, CA.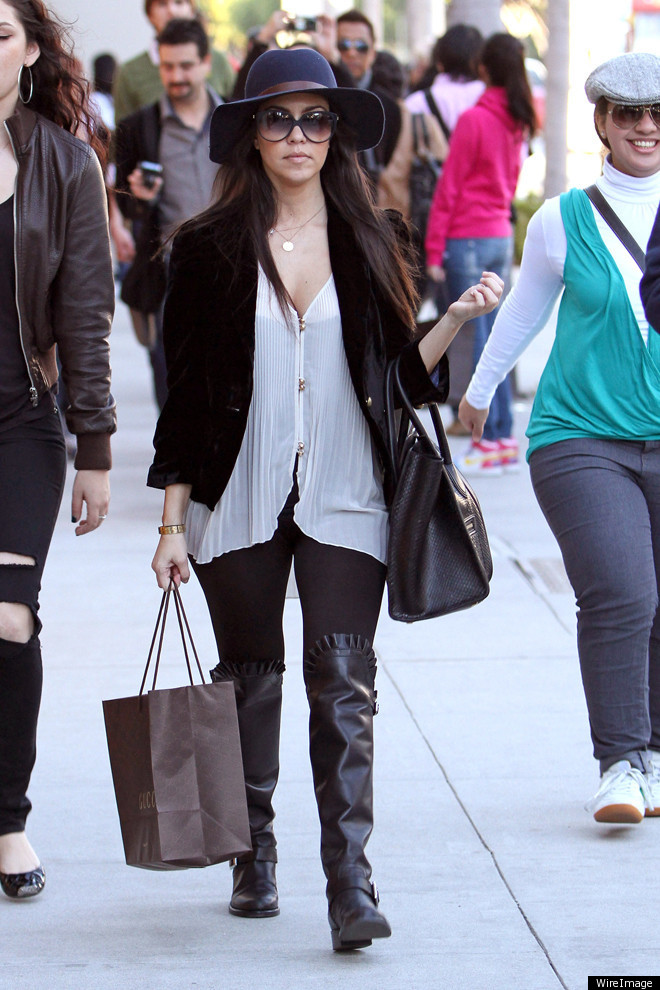 Check out previous Look of the Day photos in the slideshow below:
CELEBRITY RELATED LINKS YOU MAY LOVE:

Is Kim Kardashian's Look Fashion-Forward Or A Fashion Flop? - People Style Watch

The Top 10 Red Carpet Looks Of 2011 - Lucky

Rosie Huntington-Whiteley's Chic Seasonal Layers - FabSugar

Gallery: The 10 Most Narcissistic Things For Sale At Gaga's Workshop - The Gloss

Olivia Wilde Lets Out Her Inner Party Girl in Revlon's New Ads - Racked
YOU MAY LIKE
CONVERSATIONS
FOLLOW HUFFPOST