WHO: "Ringer" star Sarah Michelle Gellar
WHAT: Gellar showed moms everywhere that taking your child to ballet class can be a great excuse to break out those designer duds. The actress and wife of Freddie Prinze, Jr. chose to match her quilted bag to her jacket. She added an Alexander McQueen skull scarf, aviator shades and Miu Miu leather boots to her simple, white blouse and black skinnies.
Meanwhile, her daughter Charlotte added a pair of motocycle boots to her leotard and tutu. How cute!?
WHERE: The two were spotted in Los Angeles, CA. on December 19th.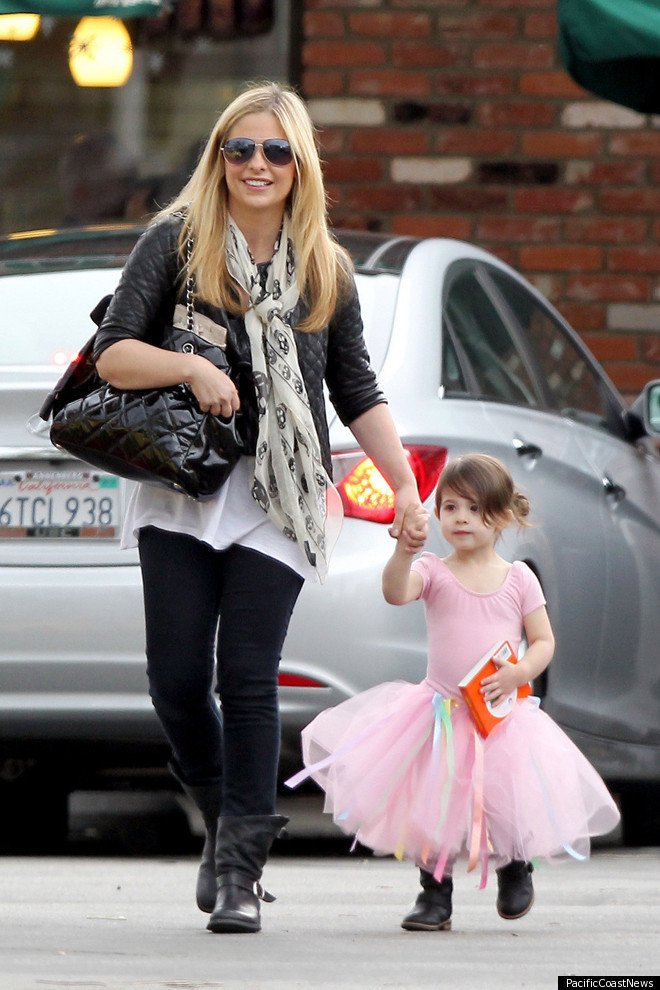 Check out previous Look of the Day photos in the slideshow below:
CELEBRITY RELATED LINKS YOU MAY LOVE:

Is Kim Kardashian's Look Fashion-Forward Or A Fashion Flop? - People Style Watch

The Top 10 Red Carpet Looks Of 2011 - Lucky

Rosie Huntington-Whiteley's Chic Seasonal Layers - FabSugar

Gallery: The 10 Most Narcissistic Things For Sale At Gaga's Workshop - The Gloss

Olivia Wilde Lets Out Her Inner Party Girl in Revlon's New Ads - Racked