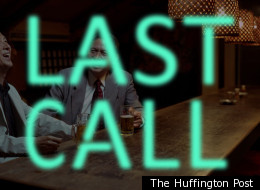 Every Friday afternoon, HuffPost Food rounds up some of the best food articles of the week. Start your weekend off with some quality food writing, and hopefully quality food as well! Think we missed something great? Let us know.
New York Times, Bourbon's All-American Roar
Bourbon: the next big booze.
Memphis Commercial Appeal, Secret Ingredient
Chick-fil-A franchise model helps it lead fast-food segment.
New Yorker, No Sharks Were Harmed In The Making Of This Shark Fin Soup
How faux cuisine is haute cusine.
The Atlantic, Fernet: The Best Liquor You're (Still) Not Yet Drinking
Well, unless you're every single bartender in most urban cities...
Slate, You're Doing It Wrong: Hummus
Why you shouldn't buy store-bought hummus.
NPR, A Year That Was Good To Beets
Are we experiencing a beet renaissance?
Some of HuffPost Food's favorite stories:
Trans Fats-Brain Damage Link Suggested By New Study On Nutrient Levels
Most Michelin-Starred Cities: The 20 Best Restaurant Towns For 2012