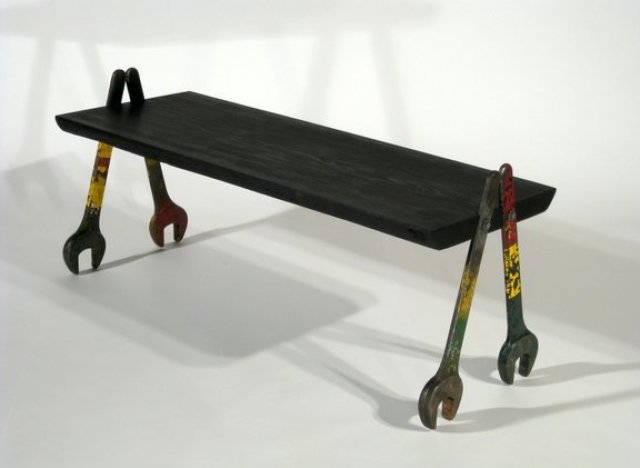 Photo by David Stine Woodworking
Who'd have ever thought that 1950s wrenches originally used in refineries could be used as parts for furniture? Not us, but luckily David Stine of David Stine Woodworking saw potential in these old tools...as legs for a bench. We love the juxtaposition of the modern, sleekly cut wood and the vintage, slightly worn wrenches. The simplicity of the design allows the wrenches to take center stage and the overall look is somehow elegant despite the bench's humble beginnings. And as far as sturdiness goes, it's probably better used for holding books, plants and other objects than as seating.
You can find more of these amazing and unique works at CustomMade or check out these other cool creations below:
Sink Bookshelf
Airplane Rudder Table
Vintage Vacuum End Table
Or, if you want to try some repurposing of your own, here are some of Carter Oosterhouse's trade secrets!