Missing Search And Rescue Dog Found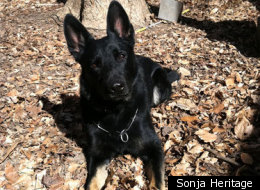 WASHINGTON - A missing search and rescue dog who went missing Thursday has been found.
Vito, a 3-year-old black German Shepherd with "brown stockings", was performing a search and rescue exercise with his handler, Sonja Heritage, at White Marsh Park off Route 3 in Bowie, Md. when he apparently got distracted by a fox and ran off Thursday afternoon.