Lace jumpsuit -- just the combination of words sounds disastrous.
Lace itself can be bad enough, what with the potential for poor quality (the kind that feels slick and plastic-like) and sheer wardrobe malfunctions. Add it to the jumpsuit, one of the least flattering silhouettes, and it's an accident waiting to happen.
Except when it's not. Last night model and "food activist" Elettra Wiedemann attended Stella McCartney's SoHo store opening wearing a black lace onesie lined with cobalt blue fabric.
The Stella McCartney-designed suit, in its variety of forms, has become a sort of Stella McCartney signature. The British designer wore one herself to the Met Gala in 2009 and a variety of celebs, from Nicki Minaj to Blake Lively on "Gossip Girl," have worn them since.
And you know what? Defying all logic, almost all of them have looked stunning.
Take a look at Elettra's bold ensemble from last night as well as an array of lace jumpsuits (some Stella McCartney-designed) below. Does a lace jumpsuit ever work -- or is it inherently a fashion disaster?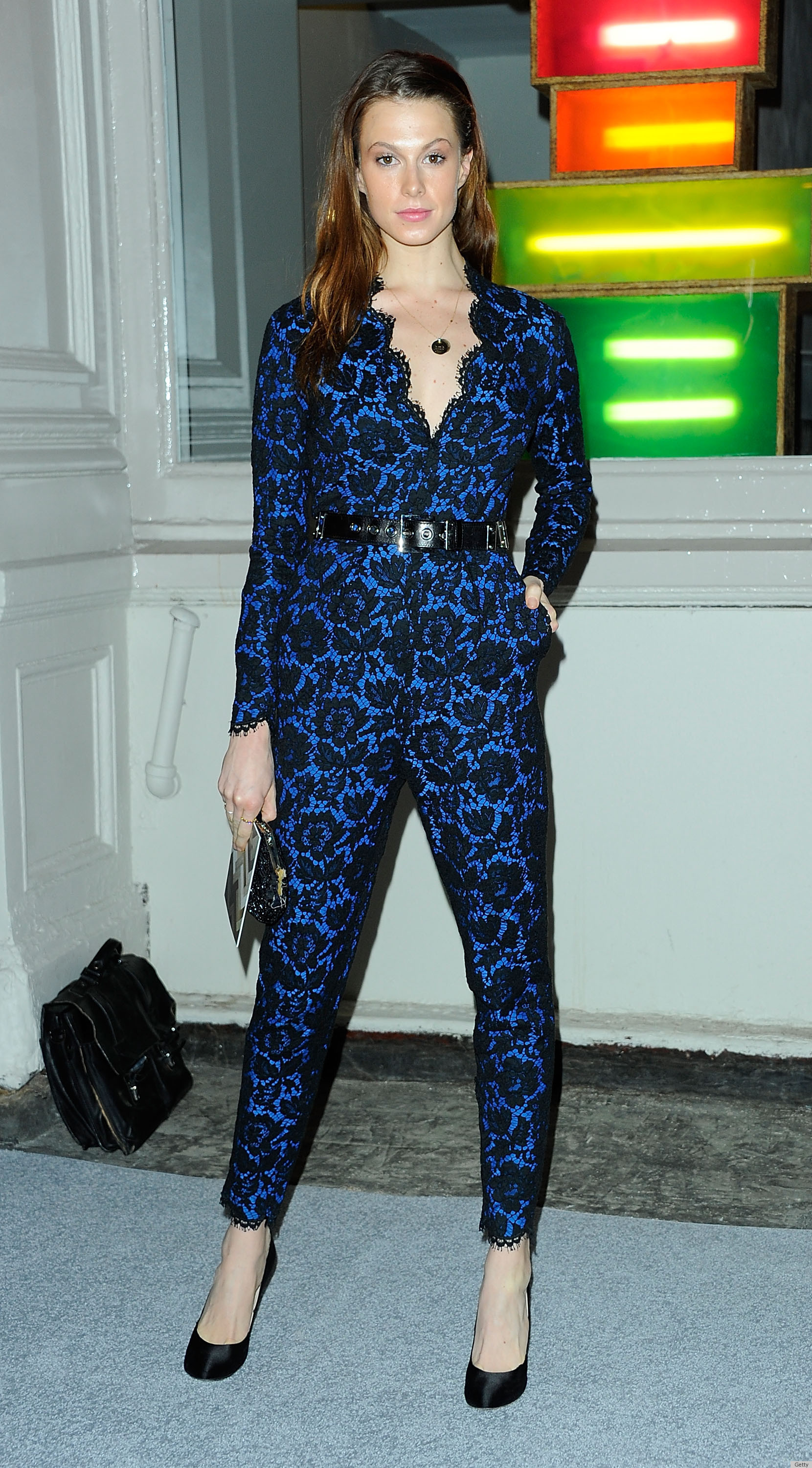 At the opening of Stella McCartney's Soho store, January 2012. (Getty photo)

At the Met Gala, May 2009. (WireImage photo)

At the Grammys, January 2010. (FilmMagic photo)

At the launch of the Court of Jewels recreation at Harry Winston, November 2010. (Getty photo)

At the International Interior Designer of the Year Awards, October 2010. (WireImage photo)

Out with Tom and Suri, December 2011. (FilmMagic photo)

At the opening night of "All My Sons" on Broadway, October 2008. (Getty photo)

At the Environmental Media Awards, October 2011. (WireImage photo)

Hanging out in Paris, October 2011. (FilmMagic photo)

Performing at ACM Presents: Girls' Night Out: Superstar Women of Country concert, April 2011. (Getty photo)

Serena (Blake Lively) in Stella McCartney in Season 3, Episode 11: "The Treasure of Serena Madre," 2009.

On her wedding day, November 2011. (Lockerz photo)

Appearing in the music video for "Roger That" by Young Money, 2010.