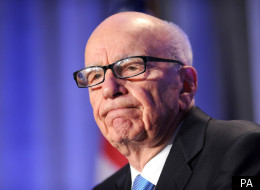 Rupert Murdoch is not a man who likes admitting failure, but the media mogul admitted to a pretty big mistake on Thursday.
Using his Twitter feed, Murdoch addressed News Corp.'s ill-fated purchase of MySpace, the social networking site that he bought for $580 million and sold just six years later for $35 million. Murdoch didn't mince words, either:
@rupertmurdoch

Rupert Murdoch
Many questions and jokes about My Space.simple answer - we screwed up in every way possible, learned lots of valuable expensive lessons.
Can we expect a similarly blunt assessment of the phone hacking scandal? We'll just have to wait and see.