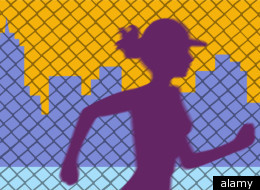 Can a city be healthy? Or, more specifically, can a city be healthy for women? Apparently yes, according to Women's Health's fourth annual Healthiest Cities for Women ranking.
Women's Health's research team compiled data on 38 measures of health and well being, including access to medical care, cancer rates, obesity rates and longevity. The team also looked at lifestyle factors -- everything from nutrition to unemployment to happiness and fitness -- by using survey responses from places like the Centers for Disease Control and Prevention, the U.S. Census and the American Cancer Society. Once they established an overall health score, each city was ranked. While many of the cities that made the top ten have been healthy for years, there were three newcomers: Madison, Burlington and Portland.
Is anything changing? "It was interesting to see how mental health has started to play a bigger role in determining outcomes," said Sascha de Gersdorff, the features editor at Women's Health, who oversaw the report. "We always measured it, but now you can really see the connection between mental health, fitness, jobs and physical health."
See the full top 10 below, along with a few bonus rankings based on particular measures of health. Then click over to Women's Health for the full ranking, as well as the 10 least healthy cities for women.
County: Hennepin Population: 385,542 State Obesity Rate: 24.8 percent State Life Expectancy: 77.76 Best in: Heart health Heart disease is the leading killer for women, so it is no small feat that the female population of Minneapolis have lower rates of heart disease (19 per 100,000 women) and stroke (5 per 100,000) than most other cities.

County: Travis Population: 786,382 State Obesity Rate: 31 percent State Life Expectancy: 75.14 Best in: Nutrition It's no wonder that the birthplace of Whole Foods has the healthiest eaters. About 35 percent of the women from this Texas town prove that the state's cuisine isn't all about BBQ by chowing down on 5 servings of fruits and veggies per day. Sadly, that's well above the national average. In fact, according to de Gersdorff, Austin was the only city to get a "perfect 100" for eating habits.

County: Cumberland Population: 63,008 State Obesity Rate: 26.8 percent State Life Expectancy: 76.35

County: None Population: 433,575 State Obesity Rate: 26 percent State Life Expectancy: 75.22

County: Collin Population: 273,611 State Obesity Rate: 31 percent State Life Expectancy: 75.14

County: Chittenden Population: 38,647 State Obesity Rate: 23.2 percent State Life Expectancy: 76.54

County: Ada Population: 384,656 State Obesity Rate: 26.3 percent State Life Expectancy: 76.88 CORRECTION: An earlier version of this story erroniously identified the city as "Boise City" rather than Boise. We regret the error.

County: Dane Population: 235,626 State Obesity Rate: 26.3 percent State Life Expectancy: 76.87 Best in: Happiness Apparently the way to get happy is to move to Madison, where women report being less depressed than anywhere else: fewer than three percent said they were sad all or most of the time and under two percent reported feeling hopeless. While it's a stretch to interpret a lack of hopelessness with a wealth of hopefulness, the seemingly low rates of depression can have a real effect on life expectancy and overall health. And, indeed, the city has an above-average life expectancy age of 80 for women (nationwide, it's just over 78).

County: Santa Clara Population: 964,695 State Obesity Rate: 24 percent State Life Expectancy: 75.86 Best in: Fitness Ladies from this picturesque, sunny town don't just regard their lovely bay and mountains sitting down: they scored highest for overall fitness and for the most runners, swimmers and weight-lifters of any city surveyed. That translates to strong immune systems, healthy hearts and a relatively low rate of obesity: 19.1 percent of the city's adult residents meet the CDC criteria for obesity, compared to a state rate of 24 percent and a national rate of 33.3 percent of adults.

County: Wake Population: 405,791 State Obesity Rate: 27.8 percent State Life Expectancy: 74.48 Best in: Prevention If the board of tourism wanted to, they could change the city's slogan to "#1 in Prevention" thanks to a high rate of gynecological cancer screening. According to Women's Health's calculations, 90 percent of female residents follow the American Cancer Society's recommendations for pap smear and mammogram screening. When it comes to other cancer prevention measures, 81 percent of Raleigh women over 40 get regular mammograms.