Do you have a whiz kid knowledge of Golden Globes style history? Are you a red carpet sleuth?
Prove it!
Take our quiz below to test your knowledge of some of the most iconic dresses from Golden Globes' past. Can you match the dress with the actress?
And for more Globes coverage ahead of tomorrow's big night, see our predictions for what the stars will be wearing, as well as (eek!) our gallery of the worst Globes dresses of all time.
Good luck!
Scroll down to take the quiz.
Golden Globes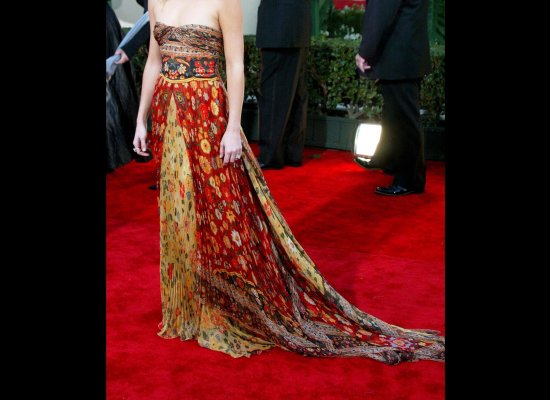 To get the highest score, get all the answers right in the fastest time!
The clock will start as soon as you submit your first answer.
0:00
Golden Globe Dresses of the Past - Who wore it?