Runner Doesn't Let Age Slow Him In 50-Mile Race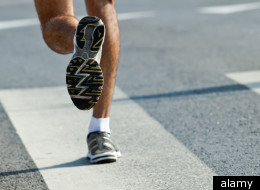 CHANNAHON, IL. -- A lot of people would be satisfied to be in good enough shape to run even a couple of miles at the age of 50, but Michael Geldean went far beyond that. The Channahon resident and school board member spent the day after his 50th birthday running the Chicago Lakefront 50-Mile Race.
He even placed first in his age group and fifth overall.