Frequency Of Lying Graph Knows What You're Up To (PICTURE)
We all lie. It's just kind of an accepted reality. If everyone in the office is talking about that hot new TV show, maybe you fib and say you've seen it too. If your mom asks you how your college apps are coming along, you might smile and say you've got everything covered. No harm no foul, right?
Well one chart-lover out there understands completely, and they've put together this comprehensive guide of common circumstances and how likely you are to lie under them.
PICTURE: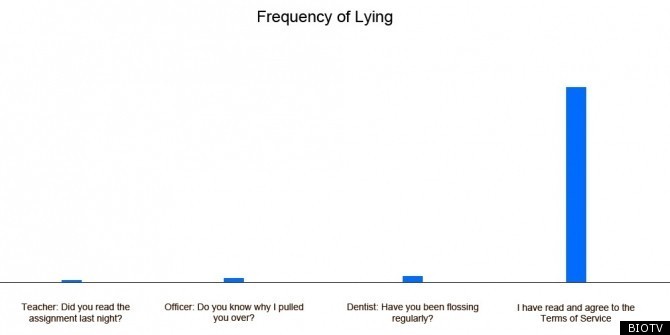 Also on HuffPost: