Protest SOPA: How You Can Voice Your Opinion About 'Net Censorship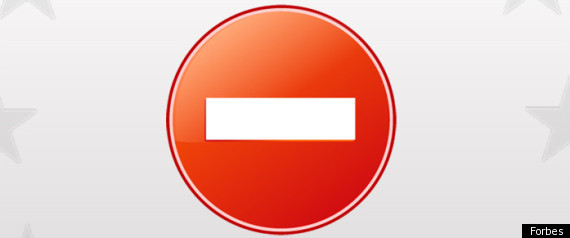 On January 18 more than 8,000 sites "blacked out" some or all of their content to support a massive web-wide protest against controversial bills SOPA and PIPA, congressional measures aimed at curbing violations of U.S. copyrights by foreign-based websites. Opponents say the measures will limit free speech online.
The protest, introduced last week by social news site Reddit, was meant to coincide with a congressional hearing on SOPA. Although the hearing was cancelled, the protest went ahead as planned. At 8 a.m. EST on Wednesday, Reddit's normally bustling pages were replaced with a simple statement about why the blackout is necessary and information about how to support the protest. The message reads, in part:
Today, for 12 hours, reddit.com goes dark to raise awareness of two bills in congress: H.R.3261 "Stop Online Piracy Act" and S.968 "PROTECT IP", which could radically change the landscape of the Internet [...] Please take today as a day of focus and action to learn about these destructive bills and do what you can to prevent them from becoming reality.
Web giants Wikipedia and Google also joined in the blackouts at midnight on January 18. Google redacted its homepage logo, and the upper left-hand logo that appears on all search pages, while Wikipedia covered every entry on its English site with a black page that asks viewers to "Imagine a World Without Free Knowledge." (Check out 11 other big sites that are participating in the blackout, here.)
So how can you join the largest online protest in history? Here are some ways to participate.
Blackout Your Website: Go dark for 12 hours by copying and pasting this Javascript into the header of your theme, courtesy of SopaStrike.com. You can also post this sweet interactive image that blacks out your site with a shadowy "STOP SOPA" banner that's illuminated by a roving spotlight. (Courtesy of Github.)
Blackout On Twitter: Although Twitter isn't officially participating in the blackout, BlackoutSOPA.org has created anti-SOPA badges that you can add to your Twitter image. There are several variations to choose from including a "Stop SOPA" banner and a plain black box.
Blackout On Facebook: Like Twitter, Facebook has officially opposed SOPA but is not officially participating in the protest, which needn't stop Facebook's users from letting their anti-SOPA flags fly. Sure, BlackoutSOPA.org will make your Facebook profile picture SOPA-ready, but Paul Tassi at Forbes had another idea. He created this approximation of an official takedown notice and suggests that users create an album for the image, because thanks to Facebook's recent newsfeed upgrades, posted photos get far more real estate than profile pics.
Blackout On Pinterest: Users of the social sharing site can blackout their pages by following the lead of Len Kendall, who created this "Stop SOPA" board, which features blank spaces in place of the photos you'd normally see if you visited his site.
Make Contact: Public Knowledge has an easy way to write to or call your senator in preparation for the January 24 PIPA vote. Similarly, the Electronic Frontier Foundation has a service for contacting both representatives and senators.
Sign On The Dotted Line: There are tons of petitions just waiting for your signature. This one is backed by Craigslist and reddit and is directed at Congress. This one asks Obama to veto SOPA. According to a Google infographic, over 3 million Americans have signed petitions against the bills. (You can find two of these petitions below.)

Check out the slideshow of 11 huge sites that blacked out out their content to protest SOPA on January 18.
Loading Slideshow
Wikipedia

Wikipedia is planning <a href="http://www.huffingtonpost.com/2012/01/16/wikipedia-blackout-jimmy-wales-sopa_n_1208947.html" target="_hplink">a 24-hour blackout</a> beginning at midnight EST on January 18 and lasting for 24 hours.

reddit

Reddit, the social sharing site that <a href="http://blog.reddit.com/2012/01/stopped-they-must-be-on-this-all.html" target="_hplink">first proposed the SOPA strike</a>, will blackout for 12 hours on January 18, from 8 a.m. to 8 p.m. EST. <a href="http://blog.reddit.com/2012/01/stopped-they-must-be-on-this-all.html" target="_hplink">From the Reddit blog</a>: <blockquote>Instead of the normal glorious, user-curated chaos of reddit, we will be displaying a simple message about how the PIPA/SOPA legislation would shut down sites like reddit, link to resources to learn more, and suggest ways to take action.</blockquote>

Google

Google announced on Wednesday that it will also protest SOPA and PIPA. <a href="http://news.cnet.com/8301-31001_3-57360223-261/google-will-protest-sopa-using-popular-home-page/?part=rss&subj=latest-news&tag=title" target="_hplink">According to CNET</a>, Google will have a link on its US homepage showing its opposition to SOPA and PIPA.

twitpic

Various news outlets report that photo sharing site twitpic will join the protest against SOPA and PIPA, but it's unclear what the site will do on January 18.

WordPress.org

WordPress.org, the popular blogging platform, will go dark on Wednesday to protest SOPA and PIPA. <a href="http://wordpress.org/news/2012/01/help-stop-sopa-pipa/" target="_hplink">In a post</a> on the WordPress blog, Jane Wells, the UX lead for WordPress, wrote that "if this bill is passed it will jeopardize internet freedom and shift the power of the independent web into the hands of corporations. We must stop it."

Mozilla

<a href="http://www.cbsnews.com/8301-501465_162-57360174-501465/wikipedia-moveon-reddit-mozilla-shuts-down-to-protest-sopa-pipa-how-to-prepare/" target="_hplink">According to CBS</a>, Mozilla will participate in the blackout on January 18. Mozilla has dedicated entire pages to both <a href="http://www.mozilla.org/sopa/" target="_hplink">SOPA</a> and <a href="https://donate.mozilla.org/page/s/commit-to-call-pipa" target="_hplink">PIPA</a>.

MoveOn.org

MoveOn.org, the progressive PAC, will go dark on January 18 to protest SOPA. "Congress is playing fast and loose with Internet censorship legislation that would have people like Justin Bieber thrown in jail for uploading a video to YouTube," said Justin Ruben, the executive director of MoveOn.org, <a href="http://content.usatoday.com/communities/ondeadline/post/2012/01/more-web-sites-plan-blackouts-in-protest-against-sopa-pipa/1" target="_hplink">according to USA Today</a>.

Center For Democracy And Technology

The Center for Democracy and Technology, <a href="http://www.cdt.org/about" target="_hplink">a non-profit</a> that's "working to keep the internet open," <a href="http://www.cdt.org/blogs/161open-internet-fights-back" target="_hplink">will go dark on Wednesday</a> "[i]n an effort to pressure the Senate to postpone its premature action -- and to protest the slanted process by which PIPA and SOPA have advanced through Congress."

imgur

Imgur, the free image-hosting site, will blackout its galleries for 12 hours on January 18. Instead of the gallery, users will see "a message about how the PIPA/SOPA legislation threatens sites like Imgur with methods to take action," <a href="http://imgur.com/blog/2012/01/16/imgur-joins-blackout/" target="_hplink">the company said</a> on its blog. According to Imgur, users with paid accounts will not be affected.

Minecraft

Minecraft.net, along with www.mojang.com and www.playcobalt.com, will "close down" on January 18, according to a post on the Mojang website. "No sane person can be for SOPA," Markus "Notch" Persson, <a href="http://www.pcgamer.com/2012/01/12/notch-no-sane-person-can-be-for-sopa/" target="_hplink">the creator of Minecraft, said on Mojang.com</a>. "I don't know if we're sane, but we are strongly, uncompromisingly against SOPA, and any similar laws. Sacrificing freedom of speech for the benefit of corporate profit is abominable and disgusting."

Cheezburger Network

<a href="http://www.minyanville.com/businessmarkets/articles/sopa-protect-ip-senate-hearings-ip/1/17/2012/id/38865" target="_hplink">According to Minyanville</a>, the Cheezburger Network of sites will go dark on January 18 to protest SOPA. Cheezburger network sites include The Daily What, Fail Blog and Know Your Meme.
RELATED VIDEO