Best New Children's Books In January 2012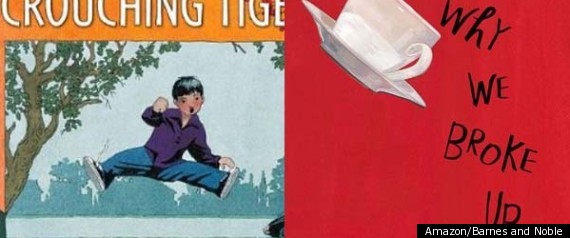 At every baby shower, amid all the cute onesies and fluffy toys, there's usually a small, flat package in the pile with Goodnight Moon or Pat the Bunny tucked inside. Savvy gift-giving moms know that reading with kids is as important as teaching them to throw a ball or eat their vegetables and can be as fun as a ticklefest.
It's a habit that comes naturally to most parents. I know I loved snuggling with my little ones on my lap, devouring a picture book -- or four -- or reading a story before bedtime. It's not only great for bonding, it can promote a lifelong love of reading.
As kids get older, they develop their own tastes and are always looking for something new. So we're starting a new monthly feature to highlight a few books for different ages -- some exceptional titles that could be the perfect thing to perk your kid's interest, get your reader hooked on a new author, or rediscover an old favorite. Here are our picks for January:
"Crouching Tiger" By Ying Chang Compestine