Charla Krupp: Fashion And Beauty Writer And Commentator Dies At 58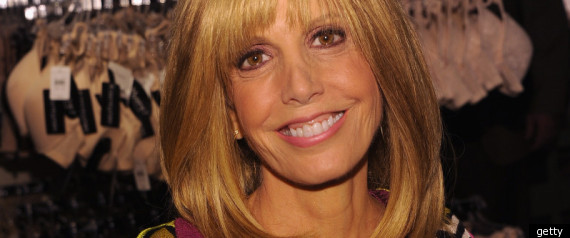 NEW YORK -- Charla Krupp, a popular author and commentator on fashion and beauty whose best-sellers included "How Not to Look Old" and "How to Never Look Fat Again," has died at age 58.
Krupp's husband, Richard Zoglin, said she died Monday of breast cancer at their home in Manhattan.
Krupp made numerous television appearances over the years. According to her publisher, the Hachette Book Group, she was on NBC's "Today" show more than 100 times and was featured on Oprah Winfrey's syndicated talk program and on ABC's "Good Morning America" and "The View."
As entertainment editor for Glamour magazine, she interviewed Meryl Streep, Madonna and other celebrities. She also wrote for Time magazine, USA Today, Town & Country and many other publications and had a second run at Glamour as beauty editor.
Her husband called her "a pioneering journalist, a champion of women and an amazing life force."
"She touched millions of women, and I'm sure they share my loss," Zoglin, a theater critic for Time, said in a statement.
Krupp was born and raised in Wilmette, Ill., and majored in journalism at the University of Illinois.
Hachette announced that the Krupp and Zoglin families had established the Charla Krupp Memorial Fund for Women in Media at the University of Illinois College of Media.
"TODAY" remembers Charla Krupp in the below video. Scroll down further to view tributes from twitter.
Visit msnbc.com for breaking news, world news, and news about the economy
Tributes to Charla Krupp on twitter:
Loading Slideshow
Sasha Charnin

TODAY

Bloomingdale's

Katie Couric

Christina Binkley

robyn moreno

Women's Wear Daily

Jim Shi

Rachel Aschenbrand

CEW

Jane Larkworthy

Maybelline New York

LisaJMandell

Geri Rosman

Alison Fargis

Heather Viggiani

Paula Rizzo

stuart emmrich
Copyright 2014 The Local Paper. All rights reserved. This material may not be published, broadcast, rewritten or redistributed.