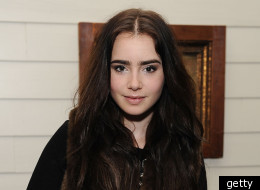 Lily Collins will not be playing a possessed drug addict, after all.
Collins, who was slated to play the lead character Mia (originally "Ash," played by Bruce Campbell) in a remake of Fede Alvarez's remake of Sam Raimi's 1981 cult classic "The Evil Dead" has reportedly dropped out of the horror flick due to scheduling conflicts, Variety reports.
Despite the fact that Collins won't be holed up in a cabin with an evil book while attempting to detox, the "Blind Side" actress still has an exciting 2012 ahead of her. In addition to playing Snow White in "Mirror Mirror" alongside Julia Roberts, she's also in "The English Teacher" and "The Mortal Instruments."
"The Evil Dead" is set to be released on April 12, 2013. For more on this new development, click over to Slashfilm.