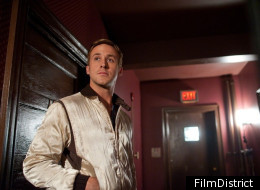 As it turns out, you weren't the only person dismayed by the Academy Award nominations on Tuesday. Former Best Actor winner Russell Crowe seems positively outraged that one particular movie didn't bask in the golden glow of Oscar: "Drive."
Crowe took to Twitter to voice his displeasure about the critically acclaimed film's two lead actors being snubbed by the Academy, making him a lot like everyone else. Perhaps Crowe will attend the next fake snubs-only Oscar bash that Patton Oswalt imagines on his Twitter account? Here's guessing he can duet with Tilda Swinton better than Andy Serkis anyway...
@russellcrowe

Russell Crowe
Ryan Gosling didn't get an Academy nomination? There's some bullshit right there.
@russellcrowe

Russell Crowe
Albert Brooks you were excellent in Drive. Excellent.