Getting Married In Delaware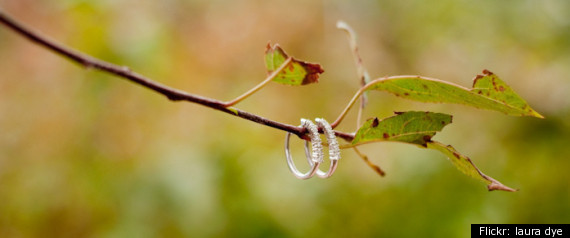 Planning a wedding is a big undertaking, to be sure. But sorting out the legal paperwork before you say "I Do" can be even more challenging. To help get you organized before your Big Day, The Huffington Post has put together a comprehensive, state-by-state guide to getting married. Here, read on for everything you need to know about getting hitched in all 50 states. --Barbie Carpenter
Residency Requirement And Waiting Period
Nonresidents can marry in the state of Delaware. Couples must obtain the marriage license at least 24 hours before the
ceremony.
Age Requirement
The legal age to marry in Delaware is 18. Minors who want to marry in the state must receive permission from the family court in the county in which they reside to obtain a court order to marry. The minor's parents or legal guardian must petition the court to review the case. A family court judge considers the minor's best interest as well as the wishes of the minors and their parents or legal guardians when making a decision. If the minors live in different Delaware counties, the parents should petition the family court in the county of the youngest minor.
Marriage License
The county clerk of the peace issues marriage licenses in Delaware. Marriage licenses cost $10 and are valid for 30 days. Both parties must apply for the marriage license at their
county office
.
Legal Documentation
Couples must bring photo identification, such as a driver's license, state-issued ID, passport or military ID, when applying for a marriage license. Divorced individuals must provide a divorce or annulment decree, signed by a judge with a seal indicating the decree is the original or certified copy. Widows and widowers must bring the original or certified copy of their former spouse's death certificate.
Witnesses And Officiants
Clergy members and ministers, current and retired judges, federal magistrates and clerks of the peace can perform marriages. Two witnesses must attend the wedding ceremony and sign the marriage license. The officiant of the ceremony must return the signed marriage license to the issuing clerk of the peace within four days; after 15 days, a $50 late fee will be charged to the officiant.
Same-Sex Marriage
Same-sex marriage is not legal in Delaware. As of Jan. 1, 2012, the Civil Union and Equality Act, which passed in 2011, permits the state to solemnize
civil unions
between same-sex partners. By recognizing civil unions as legal relationships, same-sex couples "will have the same rights, benefits, protections and responsibilities as married persons under Delaware law."
Did You Know?
Family members and friends looking for a creative pre-wedding gift for an engaged couple in Delaware can purchase a
gift certificate
for a marriage license. Individuals who are on probation or parole must have permission from their parole officer to apply for a marriage license.

See the full set of laws and regulations regarding marriage in Delaware.

A name change following marriage in Delaware can be a hassle. It's a good idea to start by getting certified copies of your marriage certificate, filing a name change petition, then changing your name on your driver's license and vehicle registration. Name changes must also be submitted to your employer, as well as the Social Security Administration and the U.S. passport agency. Also consider changing your name on voter registration forms, bank accounts, credit cards, frequent-flier accounts and utilities providers.

Learn more about getting married in each of the 50 U.S. states here.