Painted Pixels: Sandro Kopp's Skype Portraits
It is a challenge to depict the modern world in a modern language, but manipulated photography, film, interactive digital sculptures and other new media works pose possible responses to this conundrum. Rather than modernize the medium in which he works, painter Sandro Kopp decided to modernize his subjects by painting traditional oil portraits with one hitch: he views the sitters via Skype. These aren't your normal subjects, however, since Kopp paints everyone from John Waters to John C. Reilly. The artist has also been involved in the film industry (he was an elf in Lord of the Rings 3 and a centaur in The Chronicles of Narnia), and is, ahem, dating Tilda Swinton, but that's not why we're interested in his work. (We swear!)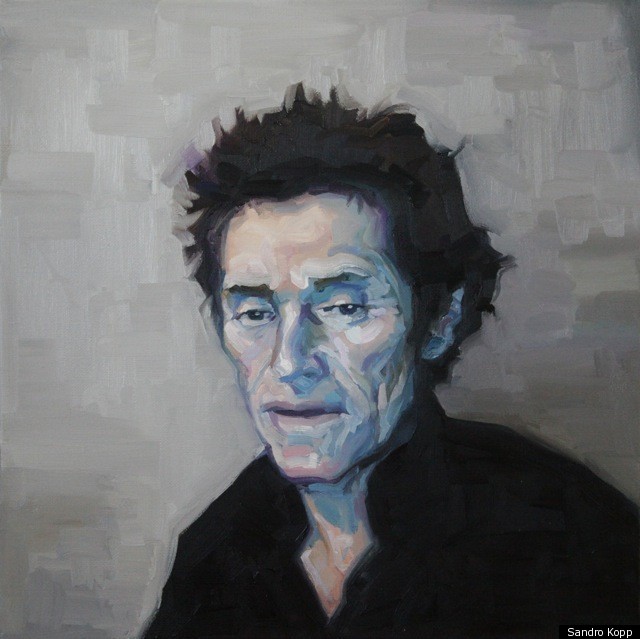 Kopp's current exhibition, entitled 'There You Are', features paintings of his friends mediated by the online videochat service. The sitters are captured in a digital in between state; Kopp faces the challenge of capturing every detail of a friend's essence while only being privy to their pixilated screen representations. The pre-flattened images of the sitters are still moving, making the project fall somewhere in between the challenge of working from a photograph and painting from real life.
Kopp's subjects are digital nomads; their pixilated ghosts being 'immortalized' through paint, though the paint is just an artistic rendering of the computer screen. Their personhood is simultaneously close and far away, communicating that we are potentially always in touch and yet we are still lonely.
'There You Are' is at Lehmann Maupin Gallery until February 4.
Check out some of Kopp's works... odds are you might recognize some of the faces!