Solar-Powered Car Leaves Half Moon Bay For Trip Around The World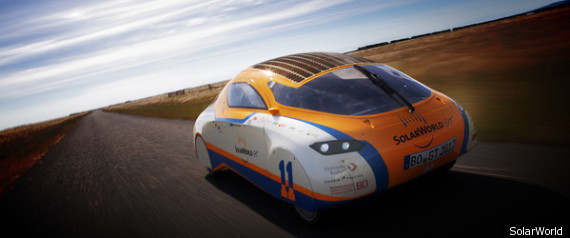 Half Moon Bay, CA Patch:
A group of German students left Half Moon Bay's Harbor View Inn on Tuesday morning to embark upon the U.S.-leg of a worldwide quest to set a Guinness World Record for the farthest distance ever traveled by a solar-powered car.
The car -- a two-seater sports model dubbed the SolarWorld GranTurismo (GT) -- runs on a battery charged by the sun via solar panels. It was developed by a team of engineering, business and graphic arts students from Germany's Bochum University of Applied Sciences, according to Devon Cichoski, a spokeswoman for Hillsboro, Ore.- and German-based solar panel manufacturing company SolarWorld.
Read the whole story: Half Moon Bay, CA Patch