Steven Spazuk Makes Drawings With Fire And Soot (PHOTOS, VIDEO)
Here at HuffPost Arts we come across a lot of kooky materials. Sculptures made from paper clips, paintings out of tape ... you name it, we've seen it. But rarely do we come across such a lovely merger of material and skill. Rarely do we encounter an artist who uses an unexpected medium in such a way that it actually appears natural, even organic, but Steven Spazuk draws with fire and the results are mesmerizing.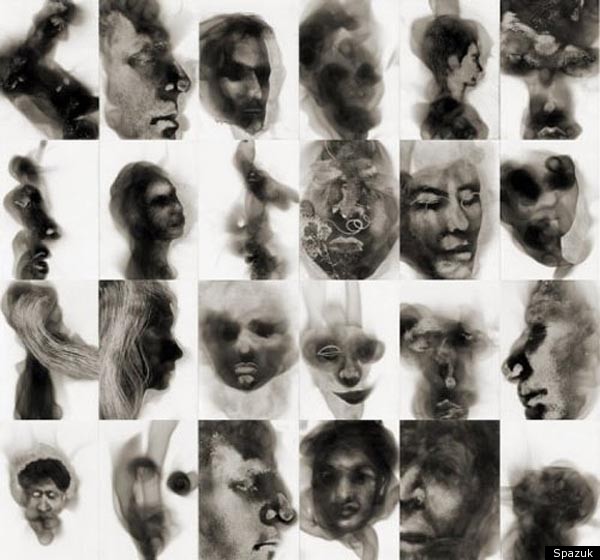 Spazuk's results are truly spellbinding. Some faces are shockingly realistic while others exist in an ethereal in-between space. There are black and white images, color images, and collages which Spazuk calls 'color mosaics.' His friends attest that Spazuk's work is always evolving. Like fire, Spazuk exists in a state of creative destruction, fanning the flames and learning his own power.