"Blue Marble Eastern Hemisphere" is composed of data gathered from six orbits of the Suomi NPP on Jan. 23, 2012. The satellite orbits Earth 14 times per day at an altitude of 512 miles.
Compiled by NASA Goddard scientist Norman Kuring, this image has the perspective of a viewer looking down from 7,918 miles (about 12,742 kilometers) above the Earth's surface from a viewpoint of 10 degrees South by 45 degrees East. The four vertical lines of 'haze' visible in this image shows the reflection of sunlight off the ocean, or 'glint,' that VIIRS captured as it orbited the globe.
How do the two images compare? Which one do you like better? Let us know in the comments.
LOOK: Eastern Hemisphere - Blue Marble 2012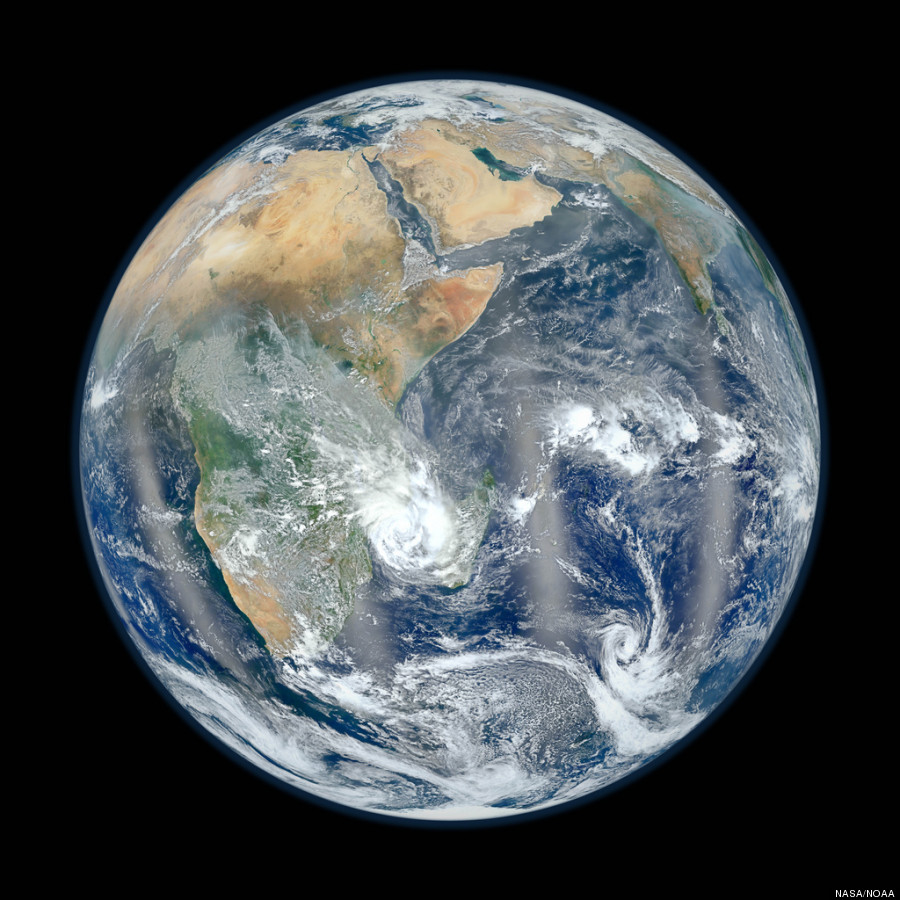 LOOK: 1972 Blue Marble Image: